The information below is from Crisci Associates PA Capitol Digest
The House will be in session May 3, 4 and 5.
The House Judiciary Committee meets Tuesday at 10 a.m. to consider the following bills: Voting meeting on HB 930(missing children and DNA data bases), HB 940 (Titan's law providing criminal penalties to taunt, injury or kill a police animal), HB 975 (institutional sexual assault), HB 1064 (contaband in county prisons), HB 1231 (correcting a DUI prosecution loophole created by Commonwealth v. Perfetto and any other business that may come before the committee.
The Senate will not be in session this week.
LAST WEEK
Governor Wolf signed into law The Living Donor Protection Act, as Act 11 of 2021. Click for text of Act.
Click for Pennsylvania Bulletin of May 1, 2021.
HEADLINES FROM CRISCI ASSOCIATES
Tougher Penalties Take Effect for Pennsylvania Drivers Who Fail to Move Over for Emergency Vehicles
What You Need to Know About the 2021 Statewide Judicial Races
What You Need to Know About the 2021 Primary Ballot Questions
| | |
| --- | --- |
| | THE BEST OF THE MARSHALL PROJECT |
"We're in a different era." When the Supreme Court this month granted judges more discretion to impose life without parole sentences on young people convicted of murder, it altered nearly a decade's worth of judicial and legislative momentum away from juvenile sentences. Days later, an Alabama judge re-resentenced Evan Miller — the plaintiff in the iconic 2012 case that struck down mandatory juvenile life without parole sentences — to life without parole.
Nothing like going to jail to make one feel like an American. Ravi Shankar lived a life of relative privilege before he was sentenced to 90 days in the Hartford Correctional Center in Connecticut for violating his probation. His time behind bars, in dirty, cramped conditions, made him empathize more with victims of racial discrimination. "There was a casual sadism that pervaded everyday life. It was meant to destabilize and confuse the incarcerated population and actively prevent healthy reintegration," Shankar writes.
27% of the nation's prison population has received at least one dose of the COVID-19 vaccine. At least 2,575 incarcerated people and at least 201 prison employees have died of the coronavirus in the last year. More than 396,000 people in prison have tested positive for the virus, an increase of less than 1% from last week, and 12 state
| | |
| --- | --- |
| | THE BEST OF THE REST |
Criminal justice stories from around the web as selected by our staff.
In Chicago, the news has been dominated by talk of a carjacking epidemic. The Chicago Police Department has promoted a narrative of young people running amok. But how much can the police really say about who is committing the crimes when only 15% of cases end in arrest? "It's wrong, the way it's being talked about," University of Chicago sociologist Robert Vargas told stalwart Chicago journalist Maya Dukmasova. But is the evidence stronger than the politics of fear around the latest supposed crime trend? — David Eads, data editor
PETITIONS OF THE WEEK by ANDREW HAMM
SCOTUSblog, April 30, 2021
This week we highlight petitions that ask the Supreme Court to consider, among other things, whether doctors may argue "good faith" as a defense for violating the Controlled Substances Act in prescribing pain medication, whether the Philadelphia transit system can prohibit political advertisements on its buses, and whether an employee who is transferred to a new job with the same pay and benefits as before can bring a claim of employment discrimination.
In Ruan v. United States, Dr. Xiulu Ruan asks the justices to rule that "good faith" may provide a defense for a physician charged with violating the Controlled Substances Act in his prescription of pain relief. The U.S. Court of Appeals for the 11th Circuit rejects this defense, and so the district court in Ruan's case only instructed the jury to decide whether Ruan's actions were "not for a legitimate medical purpose" or "outside the usual course of professional medical practice" (the jury convicted Ruan). On appeal, Ruan asserts that good faith distinguishes civil liability for malpractice from criminal liability, that six circuits allow the defense, and that the 11th Circuit's approach chills the legitimate practice of pain medicine.
In the 2018 case Minnesota Voters Alliance v. Mansky, the Supreme Court struck down a Minnesota ban on political apparel at polling places as a violation of the First Amendment. The U.S. Court of Appeals for the 3rd Circuit subsequently ruled that the Philadelphia public transit system's prohibition on political advertisements was similarly unconstitutional. The case had emerged out of the Center for Investigative Reporting's interest in advertising in buses with a 10-panel political cartoon protesting systemic racism in the mortgage market. Arguing that Mansky had approved of an earlier Supreme Court decision allowing transit authorities to prohibit such advertising, the transit system asks for the court's review. The Southeastern Pennsylvania Transportation Authority v. Center for Investigative Reporting.
In Cole v. Wake County Board of Education, Wanza Cole claims that the Wake County Board of Education transferred her from a position as a school principal to one in the school system's central office because she is Black. In the latter job, she had the same pay and benefits as before, but a new title, responsibilities, supervisor and workplace. The district court, affirmed by the U.S. Court of Appeals for the 4th Circuit, dismissed her suit for employment discrimination under Title VII of the Civil Rights Act on the ground that a lateral transfer is not an "adverse employment action." Asking for the justices' review, Cole argues that the circuits are split over the types of employer actions that count as discrimination "with respect to [an employee's] compensation, terms, conditions, or privileges of employment."
These and other petitions of the week are below:
Cole v. Wake County Board of Education
20-1373
Issue: Whether Title VII of the Civil Rights Act of 1964 prohibits discrimination as to all "terms, conditions, or privileges of employment," or its reach is limited to only discriminatory employer conduct that courts determine have significant detrimental effects on employees.
Southeastern Pennsylvania Transportation Authority v. Center for Investigative Reporting
20-1379
Issue: Whether the Supreme Court's decision in Minnesota Voters Alliance v. Mansky overruled or abrogated the court's holding in Lehman v. City of Shaker Heights that transit authorities have the discretion to categorically prohibit political advertisements.
Savage v. United States
20-1389
Issue: Whether the U.S. Court of Appeals for the 3rd Circuit properly held — in conflict with decades of federal practice endorsing flexible procedures to assemble a complete record on appeal — that an appellant seeking a complete appellate record must overcome procedural impediments lacking any basis in Federal Rule of Appellate Procedure 10's text: namely, that when an appellant lacks any "means" to "prepare a statement of" untranscribed "proceedings" under Rule 10(c), the district court has no obligation to assist in reconstructing those proceedings unless the appellant first files a declaration "saying he does not remember what happened," and that when an appellant wishes to review and supplement the record with undocketed trial correspondence in the district court's possession, he must first show how the correspondence would "give rise to 'any difference[s]' about whether the record truly discloses what occurred in the district court."
Sportswear Inc. v. Savannah College of Art and Design Inc.
20-1391
Issues: (1) Whether the scope of a federally-registered service mark extends to unrelated goods bearing that service mark; and (2) whether the defendant's copying of a mark, without proof of consumer confusion as to the source of the parties' goods or services, establishes trademark infringement merely because consumers recognize the mark.
PersonalWeb Technologies, LLC v. Patreon Inc.
20-1394
Issues: (1) Whether the U.S. Court of Appeals for the Federal Circuit correctly interpreted Kessler v. Eldred to create a freestanding preclusion doctrine that may apply even when claim and issue preclusion do not; and (2) whether the Federal Circuit properly extended its Kessler doctrine to cases in which the prior judgment was a voluntary dismissal.
Ruan v. United States
20-1410
Issue: Whether a physician alleged to have prescribed controlled substances outside the usual course of professional practice may be convicted of unlawful distribution under 21 U.S.C. § 841(a)(1) without regard to whether, in good faith, he "reasonably believed" or "subjectively intended" that his prescriptions fall within that course of professional practice.
Recommended Citation: Andrew Hamm, Controlled substances, political ads and employee transfers, SCOTUSblog (Apr. 30, 2021, 4:31 PM), https://www.scotusblog.com/2021/04/controlled-substances-political-ads-and-employee-transfers/
Criminal Justice Executive Committee
VIDEO CONFERENCE
Wednesday, May 5
12:30 p.m.
Please register on the Philadelphia Bar Association's website through this link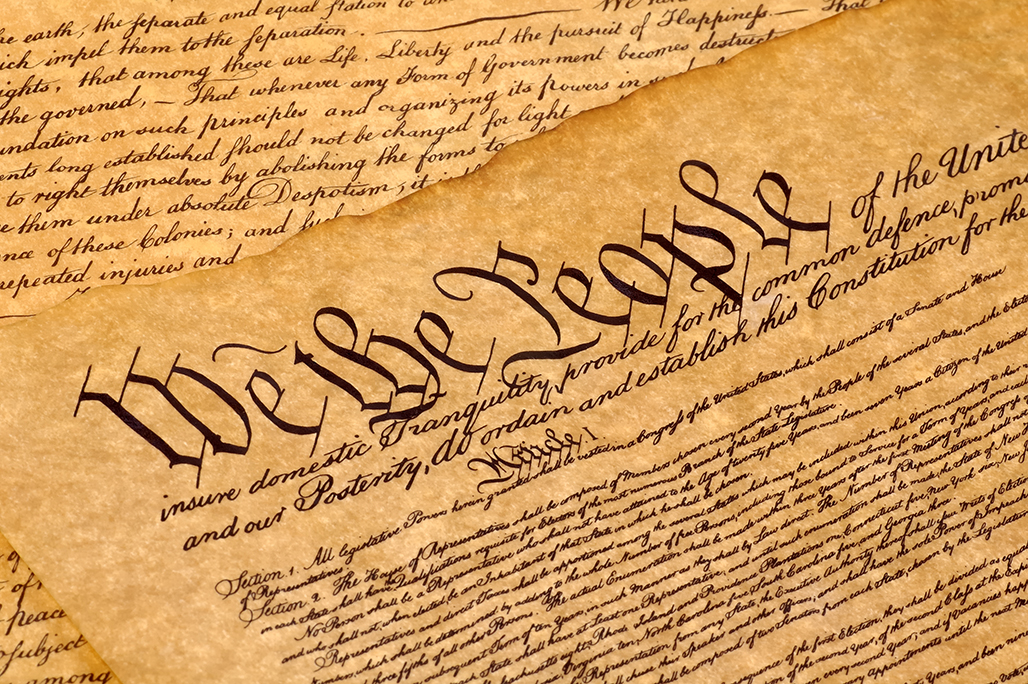 May 3, 1954. U.S. Supreme Court rules in Hernandez v. Texas, extending coverage of 14th Amendment to all people.